Jeff Lynch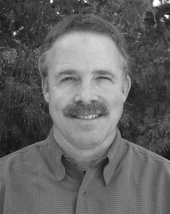 Former PIO
Sacramento Metropolitan
Fire District
...is a lifelong resident of Sacramento, California. He recently retired from the Sacramento Metropolitan Fire District in December of 2008 after 29 years in emergency services.
Jeff began his emergency career in the private ambulance sector where he worked for 3 1/2 years as an EMT-Paramedic. In 1983 he was hired as a Firefighter-Paramedic with the Florin Fire Protection District, which, following a series of mergers, eventually became part of the Sacramento Metropolitan Fire District. After promoting to Engineer, he reached the rank of Captain one year later.
Along with over 18 years experience as a firehouse captain working on the line, Jeff has served in a variety of capacities. As a member of the Critical Incident Stress Management team, he has led many post-critical incident defusings and debriefings with his own department as well as in support of surrounding agencies. In 2001 Jeff facilitated CISM debriefings of local media following the September 11th terrorist attacks. As the fire district representative to local SIDS awareness agencies, he provided training to his fellow firefighters in the proper way to handle a SIDS emergency and lend vital support to the impacted family. Jeff was also the lead Public Information Officer and spokesperson for the Sacramento Metropolitan Fire District, while concurrently managing the Community Services Division. As PIO he worked on a diverse range of assignments, from providing interviews for local and national news outlets to coordinating press conferences to leading and participating in JICs at both small and large-scale incidents. Jeff teamed up with local media to produce public service announcements concerning pull to the right, smoke detector awareness, and drowning prevention, as well as assisting the US Forest Service in the production of their Firefighter Life Safety Initiatives DVD series. As the PIO instructor in his fire district, he taught chief officers and line personnel the basics of media relations in emergency situations.
In October of 2001, Jeff was privileged to serve as a CISM facilitator and chaplain at Ground Zero in New York City.
He is married to Karen, his bride of 28 years. They have two grown daughters, Hannah and Chelsea. He is currently pursuing a BA degree in Religious Studies from Southern Evangelical Seminary.