Steve Turner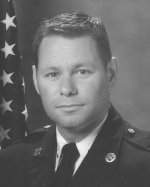 ...is a 29-year fire service veteran and a Battalion Chief with the Sacramento Metropolitan Fire District. Promoted through the ranks, he has served as an academy instructor, arson investigator, hazardous materials captain, public information officer, and most recently as a loaned executive to the Governor's Office of Homeland Security (OHS). Chief Turner currently serves as the C Shift Battalion Commander in the Arden-Arcade and Carmichael communities.
Chief Turner has provided thousands of interviews for live breaking news, traditional broadcast programs, press conferences and print media. He has prepared hundreds of spokespersons, as well as his agency principals in dealing with crisis focused and sensitive interviews. Steve has served in numerous leadership positions in local and state joint information centers (JIC) supporting incident management for fires, floods, DHS incidents and the H1N1 outbreak.
While at the OHS, Steve Turner was the Public Affairs Manager and agency spokesman. He facilitated working relationships among cities, counties, community organizations and elected officials throughout the state to strengthen their ability to communicate in emergency situations. He led the State's JIC Workshop program, which used federal grants to strengthen the public information and warning abilities of hundreds of local, state and federal public information officers across California. Chief Turner was a co-developer of the OHS Public Officials Executive Workshop on Emergency Management and Crisis Communications. In 2008, he was named the State Information Officers Council's Public Information Officer of the Year for his work in public information service to the state of California and the Governor's Office of Homeland Security.
Steve also has 18 years of law enforcement experience as a state police officer and on-call deputy sheriff. His assignments have included patrol, special operations, marine enforcement officer, academy instructor, tactical bike team member, and the Sacramento International Airport Division. He is a California POST instructor for incident command, hazardous materials, explosives and counter-terrorism.
Steve Turner is a California State Certified Chief Officer and earned his Bachelor of Arts degree in management from Saint Mary's College. He is active in his local community as the Foundation Chairman for the Rotary Club of Arden Arcade. Steve was the Chairman of the Gold Country Region Chapter of the American Red Cross, and was recognized in 2009 with their Henri Dunant Leadership Award. Steve and his daughter, Audrey, live in the Arden area of Sacramento. He is a huge boating enthusiast and in 2009 motored his current project, a former Japanese naval vessel, up the California coast to Sacramento.
Meet "The Group":