PIO Team JIC/JIS Workshop
Each participant in the workshop will receive their own "
Go Book
" for use in JIC and JIS situations.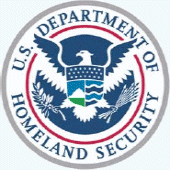 This course is eligible for the use of Homeland Security Grant Program funds (SHSP, UASI, LETPP, MMRS, & CCP).
The U.S. Department of Homeland Security (DHS), National Integration Center (NIC), has granted final approval of Media Survival Group's PIO Team JIC/JIS Workshop ("Public Information Officer/Joint Information Center Training Course - CA-048-RESP")
The workshop includes: the design and function of a Joint Information Center (JIC) and Joint Information System (JIS); JIC/JIS team training; ICS/SEMS/NIMS design: four (4) group exercises; hands-on activities that will immerse participants in the three main functions of emergency public information (Gathering, Writing, Production and Analysis; Dissemination; and Field Information).
Each participant receives copies of the publications upon which this 2-day intensive workshop is based: 1) the Workbook, which in addition to providing all necessary course materials is also a reference guide that includes many key support documents; and 2) the Go Book, a pocket-sized handbook that will assist them throughout their careers whenever they may be called upon to work in a JIC/JIS. It not only acts as a checklist for setting up a JIC and keeping it running, but also serves as a tool to document your organization's efforts in the crisis response.
Social Media
It's not just about print and broadcast news anymore. Today's successful businesses and agencies are going directly to their public (and their public is coming to them!) using the Internet. Participants can bring their laptops to this workshop and leave with the latest social media applications in place and ready for their use.
Breakout Sessions: Problem Solving, Case Studies
Learn the functions and skills needed to work an incident or a crisis as a team; exercise and evaluate your existing organization and plan.
NIMS Certificate of Completion
Participants earn a certificate indicating that they are in compliance with NIMS Emergency Public Information Guidelines.
NOTE: We contract with jurisdictions (police, fire & health departments, etc.), rather than with individual participants. We do this because we custom design our workshops to meet the specific training needs of these agencies within the jurisdictions they serve. They receive 100% reimbursement via DHS grants. Your best opportunity for attending one of our workshops as an individual is to go through one of these agencies. Please contact us if you think your agency might be interested in this workshop, or download our flyer to give to your training officer. We'll be happy to prepare a customized proposal upon request.
Download Workshop Flyer (153K pdf)
Other Workshops We Offer:
NEW:

Spokesperson In A Crisis
This one-day workshop begins with a realistic, regionalized disaster simulation that becomes the topic for creating and distributing crisis messages throughout the day, using traditional and social media. We update the event with pre-recorded newscasts and social media posts, that must be monitored. The day ends with an "all hands on deck" news conference and on-camera interviews during which the participants apply all the lessons they've learned - in real time. This training will prepare your spokespeople to handle any crisis that comes to your community.

NEW: CERC 2.0
This workshop, based upon the recently updated CERC 2.0 created by Dr. Barbara Reynolds of the CDC, combines risk and crisis communications principles and the use of Social Media. It is primarily for health care professionals but its principles can be applied to other disciplines. This full-day class can be reduced to fit your needs, down to as brief as a one-hour introduction of the concepts.

NEW:

How to Survive the Transition to Social Media ("Triple Play")
This one-day workshop features the most popular components of our other workshops. The morning session combines traditional media techniques with the latest in social media tips and tricks for an unlimited number of participants. In the afternoon we conduct on-camera interview coaching for up to 10 participants.
Workshop Flyer



Media Relations
This one-day workshop features the basics of working with the media; how to get your message out there; communications law; understanding today's rapidly changing mass media; interview techniques - including on-camera interviews and evaluations.
Crisis Communications
This half-day class features the unique aspects of communicating in a crisis; learn specific crisis communications principles; learn from case studies; examine crisis planning principles and information management.
Message Crafting
This half-day workshop is "guided brainstorming." We will guide your staff in addressing your agency's specific issues and packaging those messages into soundbites and quotes that the media will use. This class combines nicely with "Crisis Communications" for a very productive full-day.
Communications Law
Public information law; understand media access in an emergency; learn about releasable information, privacy issues, and how the law restricts and empowers both the media and PIOs.
Emergency Response Plan
Emergency Public Information Annex
A stand-alone plan or an annex to your emergency response plan. You'll receive a practical document which guides your efforts from notification to establishment of your emergency public information team to preparing and disseminating information. Chapters include: how the JIS works; how to set up your JIC; how to craft key messages; checklists for all functions; and guidelines on managing media access.
(more info here)
Request additional information